About me
My name is Helen and I tutor students of all ages in all things Classical Greek. I am passionate about the ancient world, particularly ancient Greek history, culture and language, and I have been teaching classical Greek language and literature to adults and high school students since 2011. Based in Belfast, Northern Ireland, I have experience in teaching in a classroom setting and providing individual tuition. I am the founder and co-ordinator of the Belfast Summer School in Latin and Classical Greek where I teach Greek at intermediate level, I am chair of the Classical Association in Northern Ireland and vice-chair of the Classical Association of Ireland.
Lessons Online
Online tuition is provided using the Zoom platform. Simply accept the invitation to join our meeting which I will send you in an email.
For a list of current online courses and availability, please click the link at the top of the page.
GCSE and A Level Classical Greek
I provide GCSE and A level exam preparation, and assistance with university modules. At present, I am preparing a group of high school students for GCSE Classical Greek.
Classical Greek for beginners
I will begin by taking you through the Greek alphabet – you might be surprised how many letters you already know! We will work at your pace, using a variety of resources, I will help you master the grammar and vocabulary necessary to reach your goal of reading an ancient text in the original language.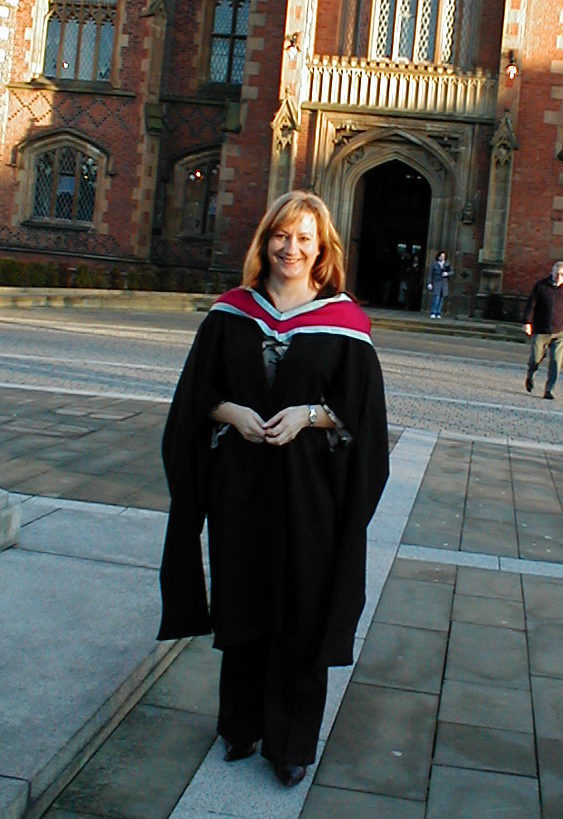 My Bachelor's degree with the Open University is in Classical Studies. I'd taken Latin at school and my love of the ancient world was cemented during my undergraduate years. When I graduated, I went straight to Queen's University Belfast to study for a Master's in Classics and Ancient History. My MA dissertation explored the historicity of Troy in Homer's Iliad.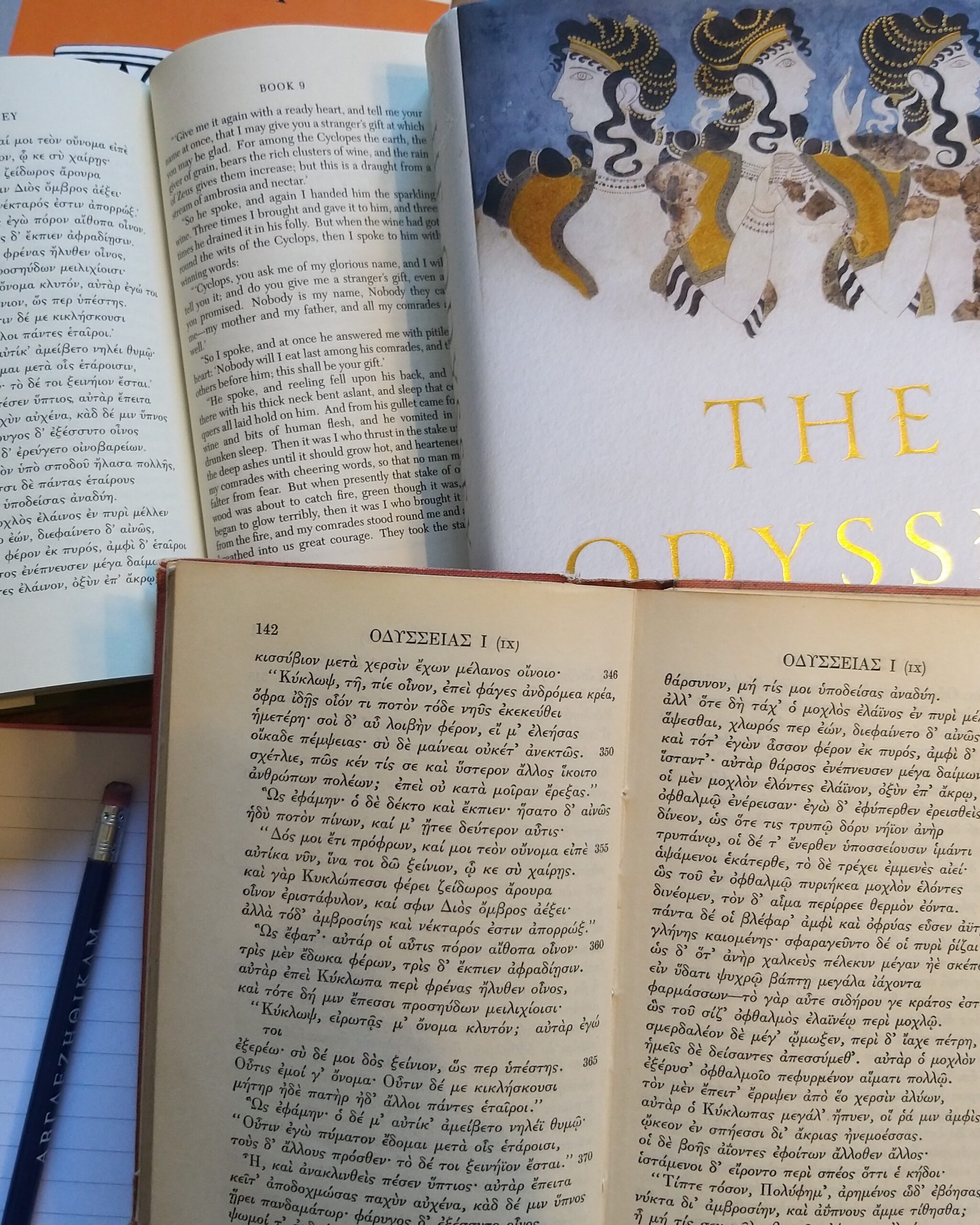 I taught Intermediate Greek for three years at the Lampeter Summer Workshop. It was my ambition to organise a summer school to teach Classical languages in my home town. At the beginning of 2016 I arranged a week-long intensive course in Classical Greek. The Belfast Summer School has grown to include Latin as well as Greek and classes are offered at beginners, intermediate and advanced levels. View the highlight videos on my YouTube channel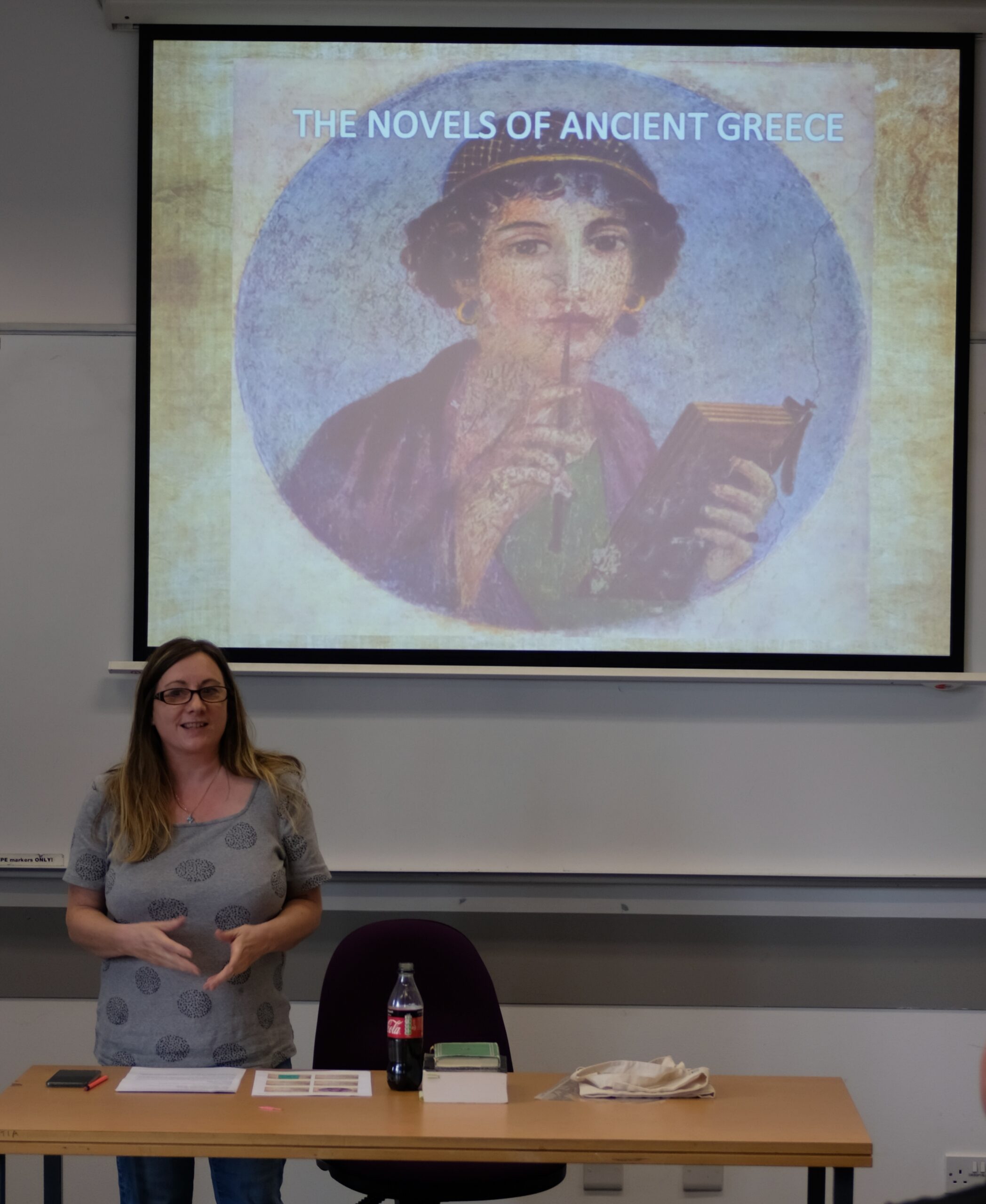 Since the teaching of classical subjects in schools is becoming less common, students are seeking private tuition in order to prepare for GCSE and A level examinations. These students are as passionate about the classical world as I am and it is a joy to share their enthusiasm for such an absorbing subject. Without doubt, there remains a widespread fascination in the study of the ancient Mediterranean, and I continue to work to inspire and encourage interest in this subject.