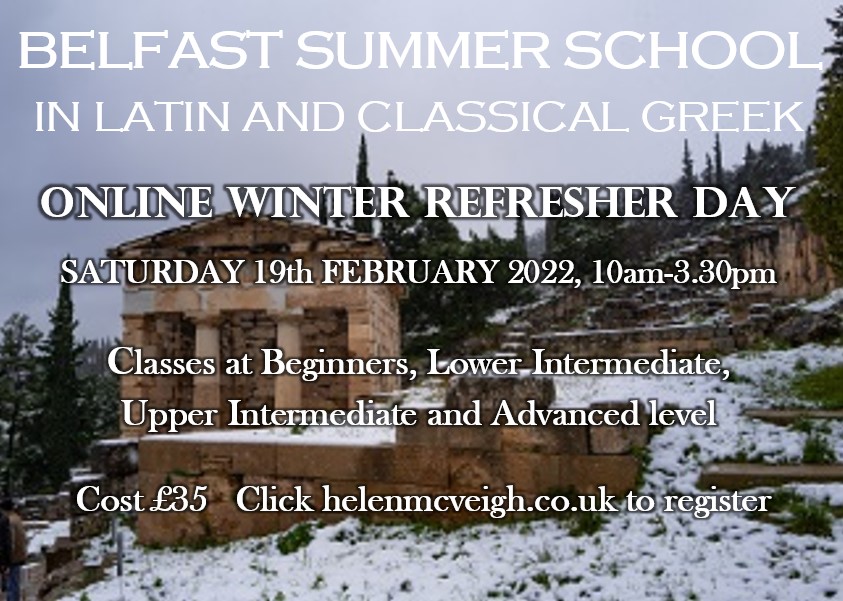 The Belfast Summer School Winter Refresher Day will take place online on Saturday 19th February 2022, from 10am until 3.30pm GMT.
Classes are available in Latin and Classical Greek at beginners, lower intermediate, upper intermediate, and advanced levels.
Students will be provided with worksheets and handouts and it is not necessary to purchase a textbook.
The fee for this intensive revision day is £35 and is open to all aged 13 and over.
To register click here: Winter Refresher
Feedback from Belfast Summer School students:
"(The tutor) made the online really seamless; I felt I was in the room!"
"I found the course challenging, and incredibly effective. I thoroughly enjoyed the pace, the content, the delivery of the course, and the immersion in the material, I'll see you next year."
"I loved how much I got out of the course for the price, and that it was fast paced. My instructor was so approachable … it was taught very well."
We look forward to teaching you!