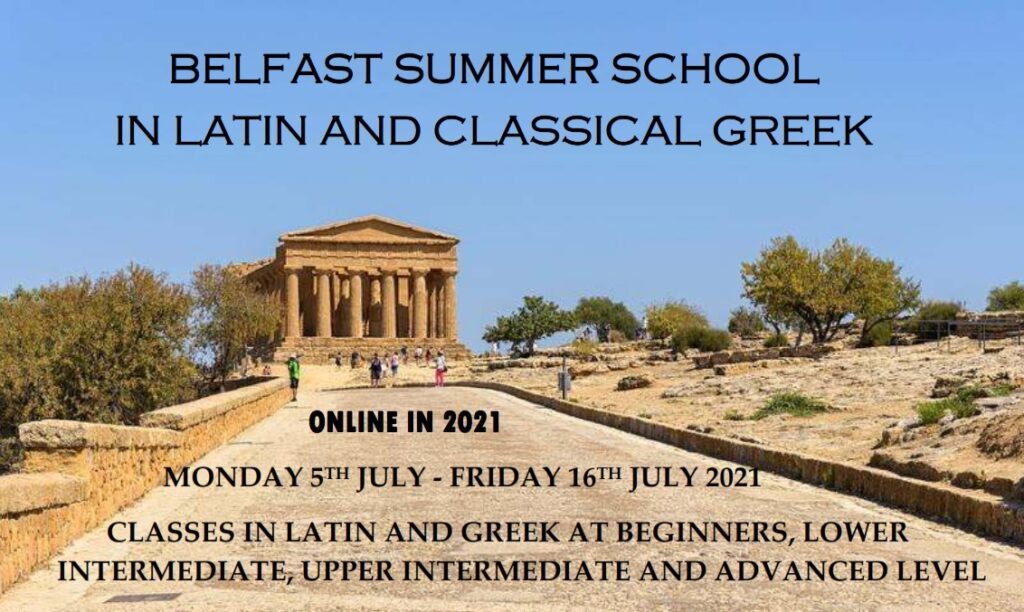 The Belfast Summer School in Latin and Classical Greek will take place online from Monday 5th July until Friday 16th July 2021.
Courses are offered in Latin and Classical Greek at beginners, lower intermediate, upper intermediate, and advanced levels. Students may enrol for one week or two, finishing on either Friday 9th July or Friday 16th July. Students will be provided with worksheets and handouts and it is not necessary to purchase a textbook.
In addition to daily classes, there are a number of optional talks and workshops. You can view the provisional programme here: https://helenmcveigh.co.uk/wp-content/uploads/2021/04/2021-provisional-programme.pdf
The course fee is £130 if registering for two weeks, £70 if registering for one week. The summer school is open to all aged 13 and over.
To register, or if you want to know more, you can read the information booklet by clicking the link here: https://helenmcveigh.co.uk/wp-content/uploads/2021/04/summer-school-info-booklet-2021.pdf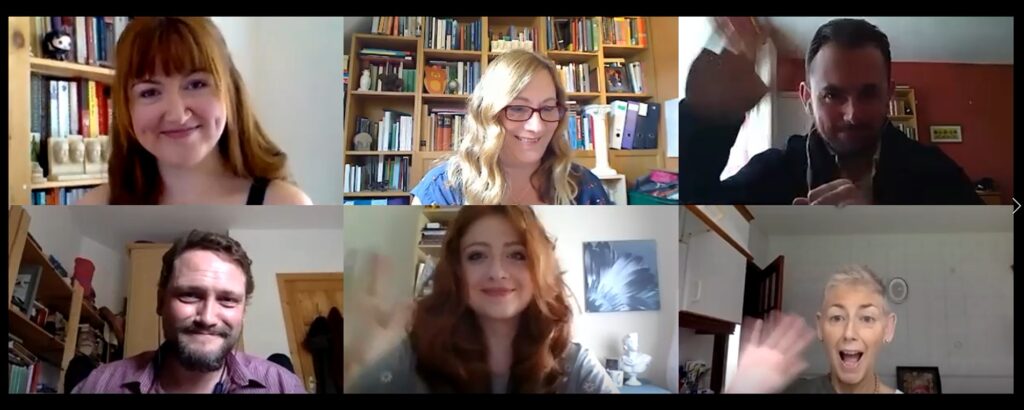 Some feedback from previous summer school students:
"(The tutor) made the online really seamless; I felt I was in the room!"
"I found the course challenging, and incredibly effective. I thoroughly enjoyed the pace, the content, the delivery of the course, and the immersion in the material, I'll see you next year."
"I loved how much I got out of the course for the price, and that it was fast paced. My instructor was so approachable … it was taught very well."
We look forward to teaching you!